Technical and Sales 3D configurators dedicated
to all professionals: manufacturers, salesmen, craftsmen and retailers!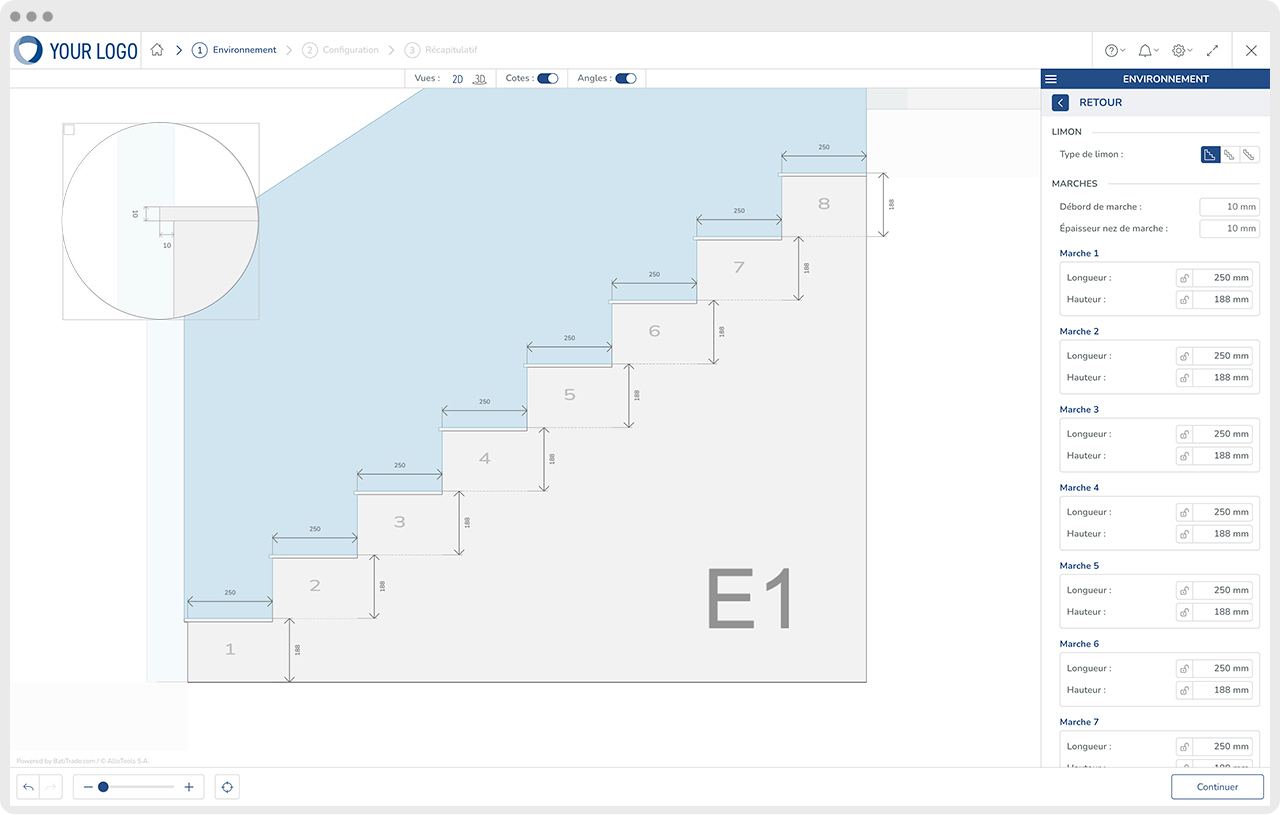 Integration of the manufacturer's Technical Constraints provide
Theses features are made for professional users. They have knowledge of the Technical constraints and are able to take consideration of all theses parameters.  The objective is to provide an viable (manufacturable) project to the end-customer.
It enhance human skills and simplify the sales process to increase productivity!