Integration to your information system
An API to allow the digital chain interoperability
and multiply the uses of your configurators !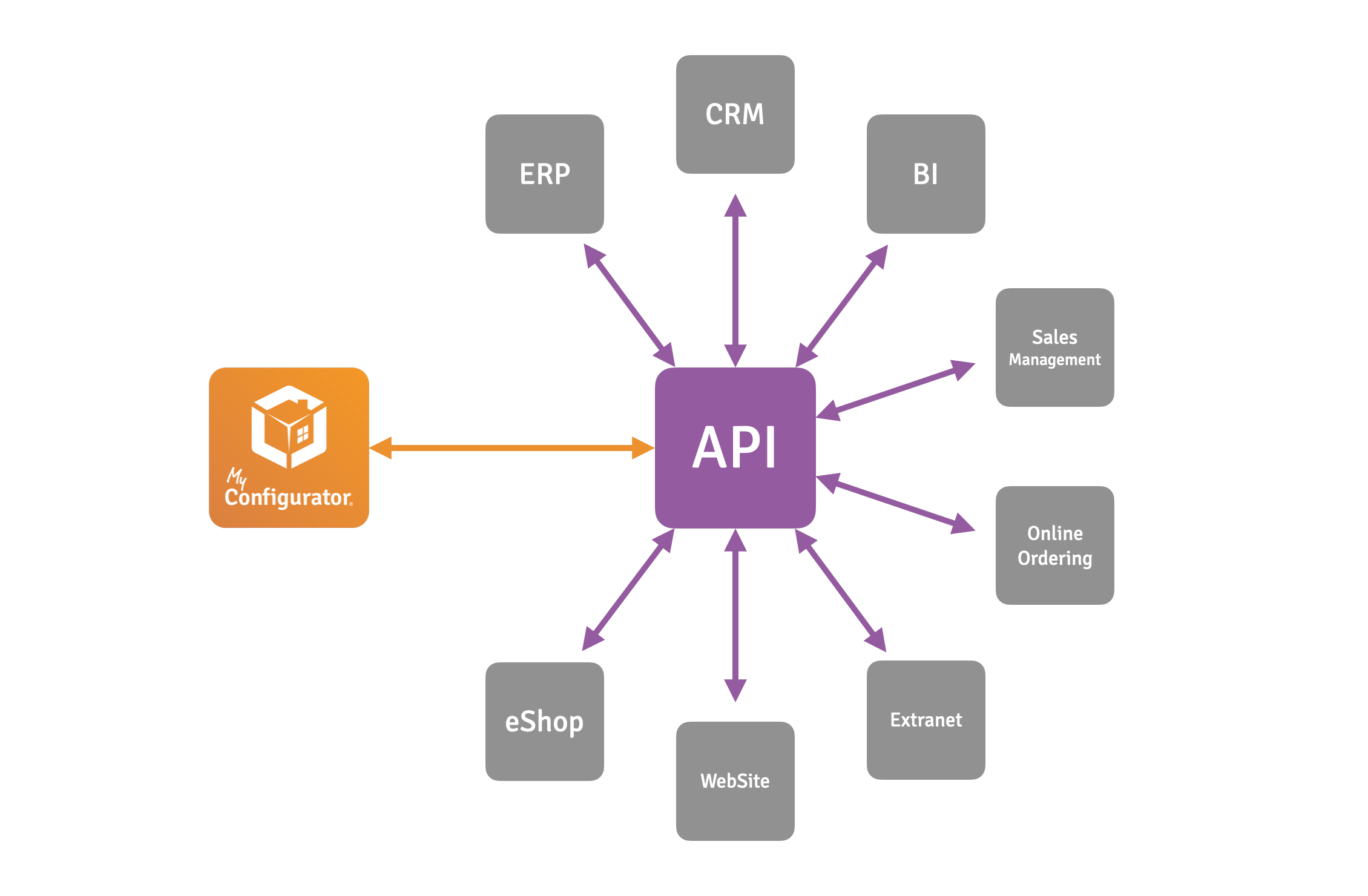 Configurator integration in your digital chain
Our technology makes it possible to import and export data from configurators in an automated and autonomous way thanks to our API. Your IT teams and your providers can use this solution to create interfaces with your existing solutions and those of your customers.
Don't wait any longer to exploit high value-added data from configurators on all of your softwares !
Some different goals

to follow with our API